FEU Alabang Bank Details
---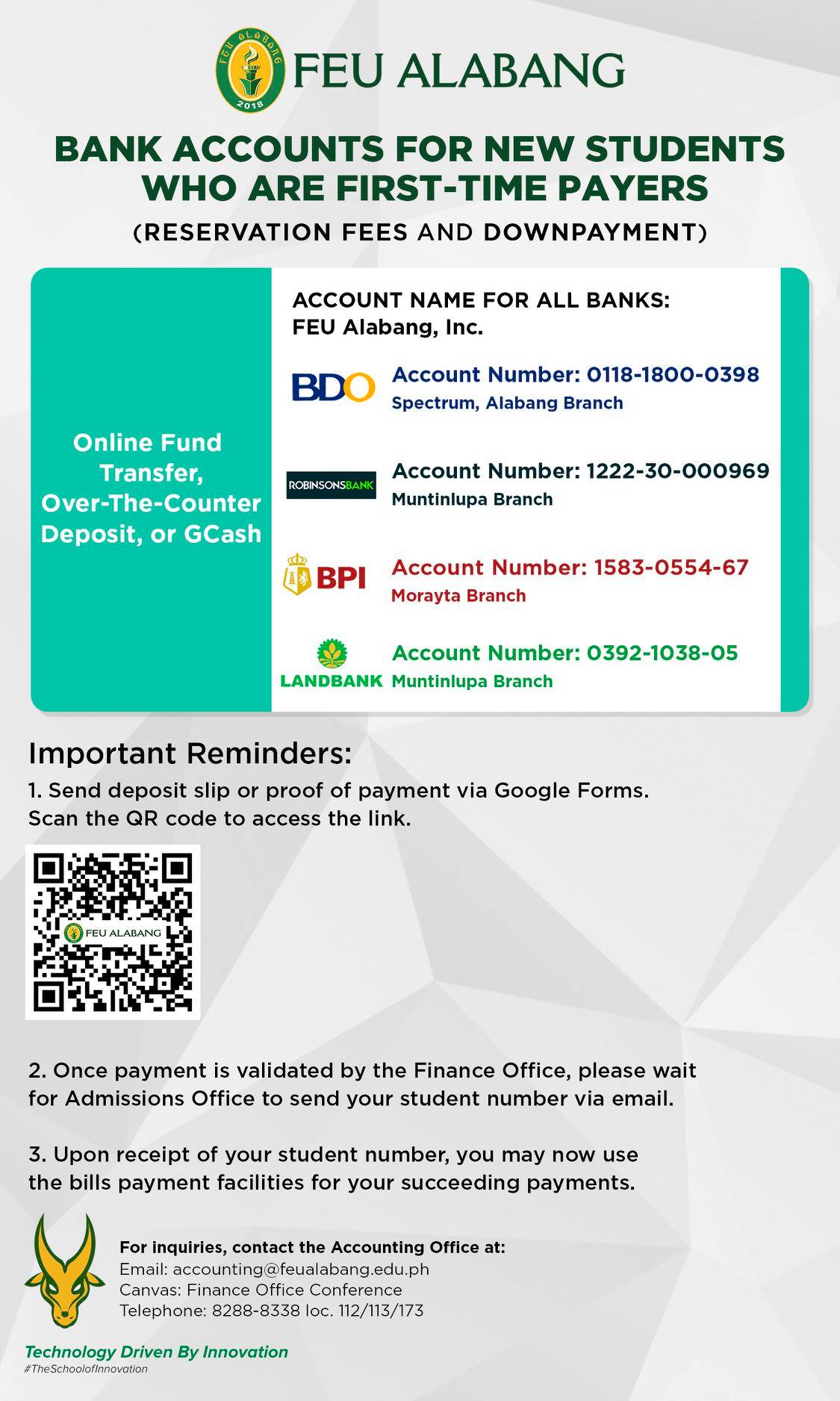 Bank Accounts for New Students Who Are First-time Payers (Reservation Fees and Downpayment)
Online Fund Transfer, Over-The-Counter Deposit, or GCash
Account Name for All Banks: FEU Alabang, Inc.
BDO

Account Number: 0118-1800-0398
Spectrum, Alabang Branch

Robinsons Bank

Account Number: 1222-30-000969
Muntinlupa Branch

Bank of the Philippine Islands

Account Number: 01583-0554-67
Morayta Branch

Land Bank of the Philippines

Account Number: 0392-1038-05
Muntinlupa Branch
Important Reminders
Send the deposit slip or proof of payment via Google Forms. Scan the QR Code to access the link.
Once the payment is validated by the Finance Office, please wait for the Admissions Office to send your student number via email.
Upon receipt of your student number, you may now use the bills payment facilities for succeeding payments.
For inquiries, contact the Accounting Office at:
Email: accounting@feualabang.edu.ph
Canvas: Finance Office Conference
Telephone: 8288-8338 loc. 112/113/173
---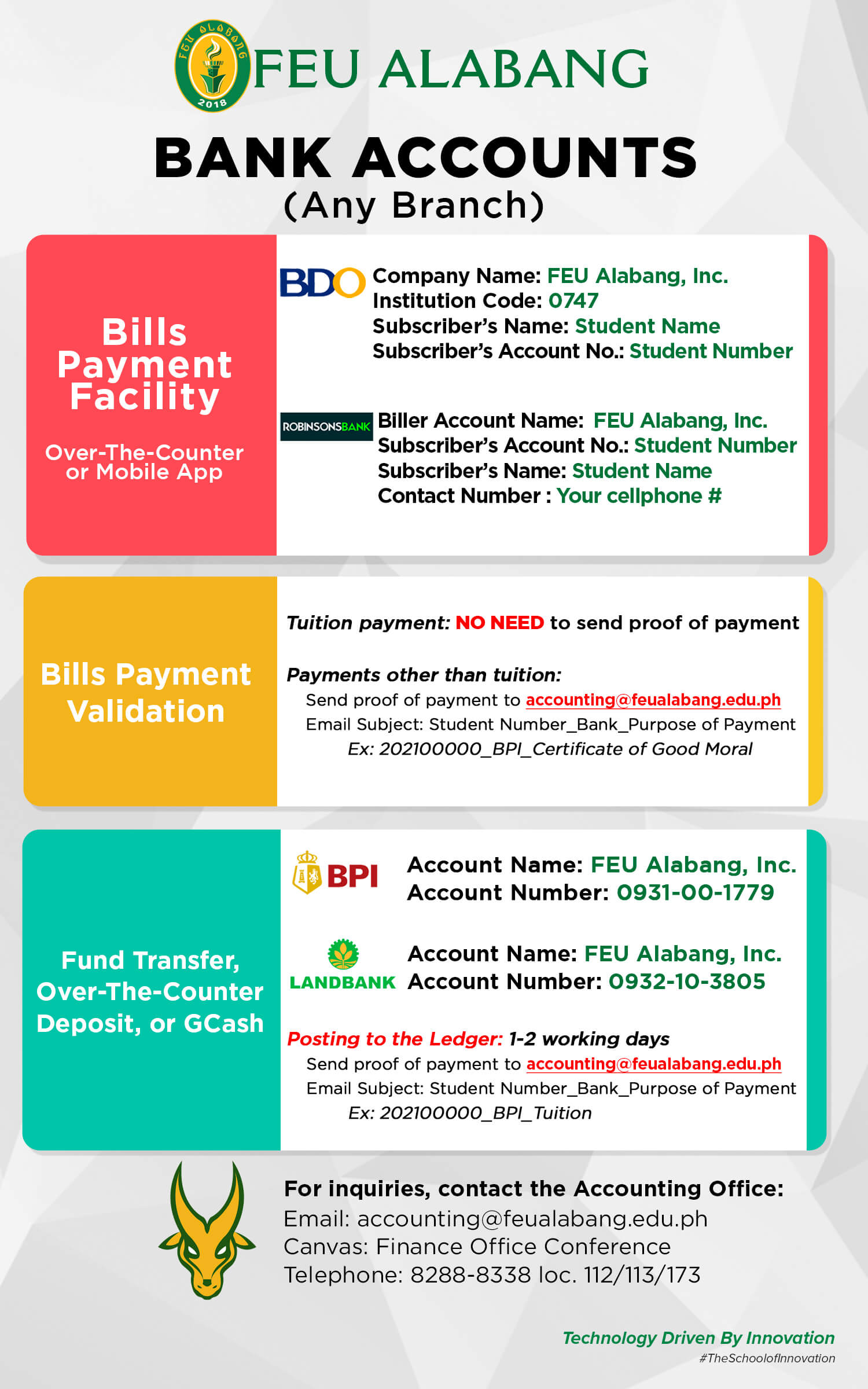 Bank Accounts (Any Branch)
Bills Payment Facility (Over-The-Counter or Mobile App)
Banco De Oro

Company Name: FEU Alabang, Inc.
Institution Code: 0747
Subscriber's Name: Student Name
Subscriber's Account No.: Student Number

Robinsons Bank

Biller Account Name: FEU Alabang, Inc.
Subscriber's Account No.: Student Number
Subscriber's Name: Student Name
Contact Number: Your cellphone #
Bills Payment Validation
Tuition payment: NO NEED to send proof of payment
Payment other than tuition:
Send proof of payment to accounting@feualabang.edu.ph
Email subject: Student Number_Bank_Purpose of Payment
Ex. 202100000_BPI_Certificate of Good Moral
Fund Transfer, Over-The-Counter Deposit, or Gcash
Bank of the Philippine Islands

Account Name: FEU Alabang, Inc.
Account Number: 0931-00-1779

Land Bank of the Philippines

Account Name: FEU Alabang, Inc.
Account Number: 0932-10-3805
Posting to the Ledger: 1-2 working days
Send proof of payment to accounting@feualabang.edu.ph
Email Subject: Student Number_Bank_Purpose of Payment
Ex: 202100000_BPI_Tuition
For inquiries, contact the Accounting Office:
Email: accounting@feualabang.edu.ph
Canvas: Finance Office Conference
Telephone: 8288-8338 loc. 112/113/173